A shortened version of this piece appears in the book 1001 Beers You Must Try Before You Die (May 2010).
ABV: 10.5%
Origin: Ertvelde, Oost Vlaanderen
Website: www.vansteenberge.com  
First brewed: 1980
Serving temperature: 6-10°C
So the story goes, in 1111, during the First Crusade, the Norwegian king Sigrid Magnusson gave the Emperor of Constantinople a sculpture of a golden dragon to display on top of the ancient cathedral of Hagia Sophia. Almost a hundred years later, during the Fourth Crusade, Baldwin IX, count of Flanders, was crowned in that same cathedral as the first Holy Roman Emperor. Taking a liking to the statue, he followed the grand tradition of conquering art collectors by snaffling it back home to Flanders. For a while the dragon was in Bruges, but neighbouring Ghent, then the Flemish capital, claimed it, sparking a minor war between the two rival cities. Ghent emerged victorious, and for centuries the golden dragon presided from the top of the landmark Belfry in the city center. So the story goes. In fact it's more likely that, despite its allegedly Viking style, the statue was made in Ghent in 1377 as the Belfry was completed. A bill for the copper used to make it has survived, and the current piece on the tower is in any case a reproduction dating from 1980.
The statue's beery namesake, from the family-owned Van Steenberge brewery in nearby Ertvelde. is also more recent, but there's no doubting its authenticity. Although historically a brown ale brewer, Van Steenberge now majors on strong specialities and focused on Gulden Draak (dialect for "golden dragon") as well as its Duvel-a-like, Piraat, when it entered the export market in the mid-1990s, being well rewarded in 1998 when the American Culinary Institute named it best beer in the world. This dark, strong, spicy ale conditioned in distinctive white bottles is hard to classify – the brewery suggests it's a barley wine, while some writers have described it as that seeming contradiction, a dark triple. And while "best beer in the world" could be a slight exaggeration, it might almost be worth starting a war over.
Tasting notes
Dark ruby with a big foamy pinkish head and a sharpish but malty gooseberry-tinged aroma, this beer has a rich tart fruity prune palate, a fluffy herbal swallow and gooseberry and custard on a herbal finish, tasting perilously less than its true strength.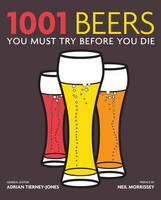 Read more about this beer at ratebeer.com: http://www.ratebeer.com/beer/gulden-draak/3958/